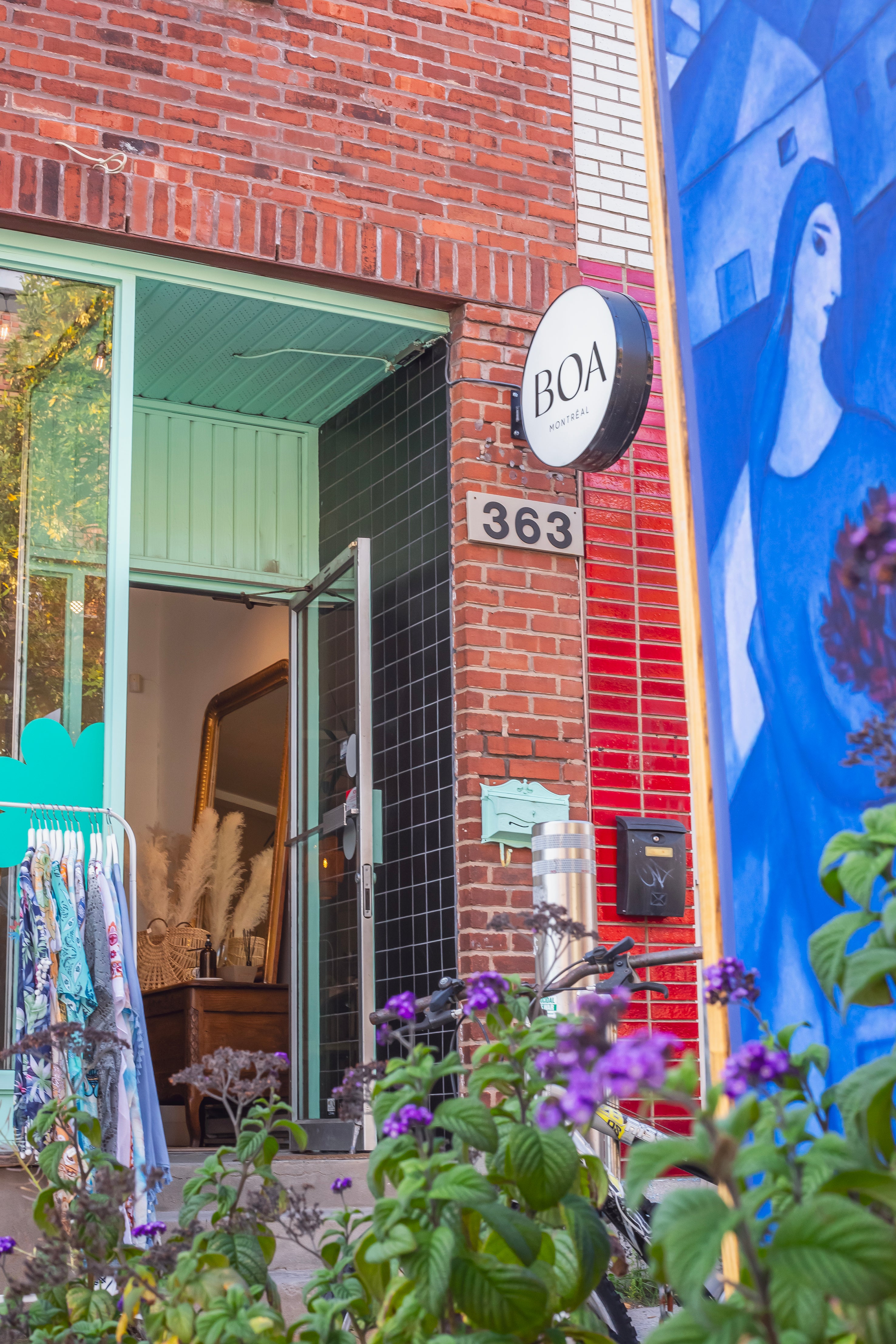 Our boutique
Established since 2002 in the Villeray neighborhood, 
Our boutique is inspiring and welcoming. We greet our clientele with pleasure and kindness.
It is here that we create designs for the BOA Collection pieces made of sterling silver and gold vermeil 14K.
We choose to work with Sterling silver because it is a durable and timeless metal.
Gold vermeil is the process of plaiting a layer of real 14K gold on a sterling silver base. It is more sustainable and of higher quality than any regular gold color plating. It is also more affordable than real gold and makes it easier for you to treat yourself.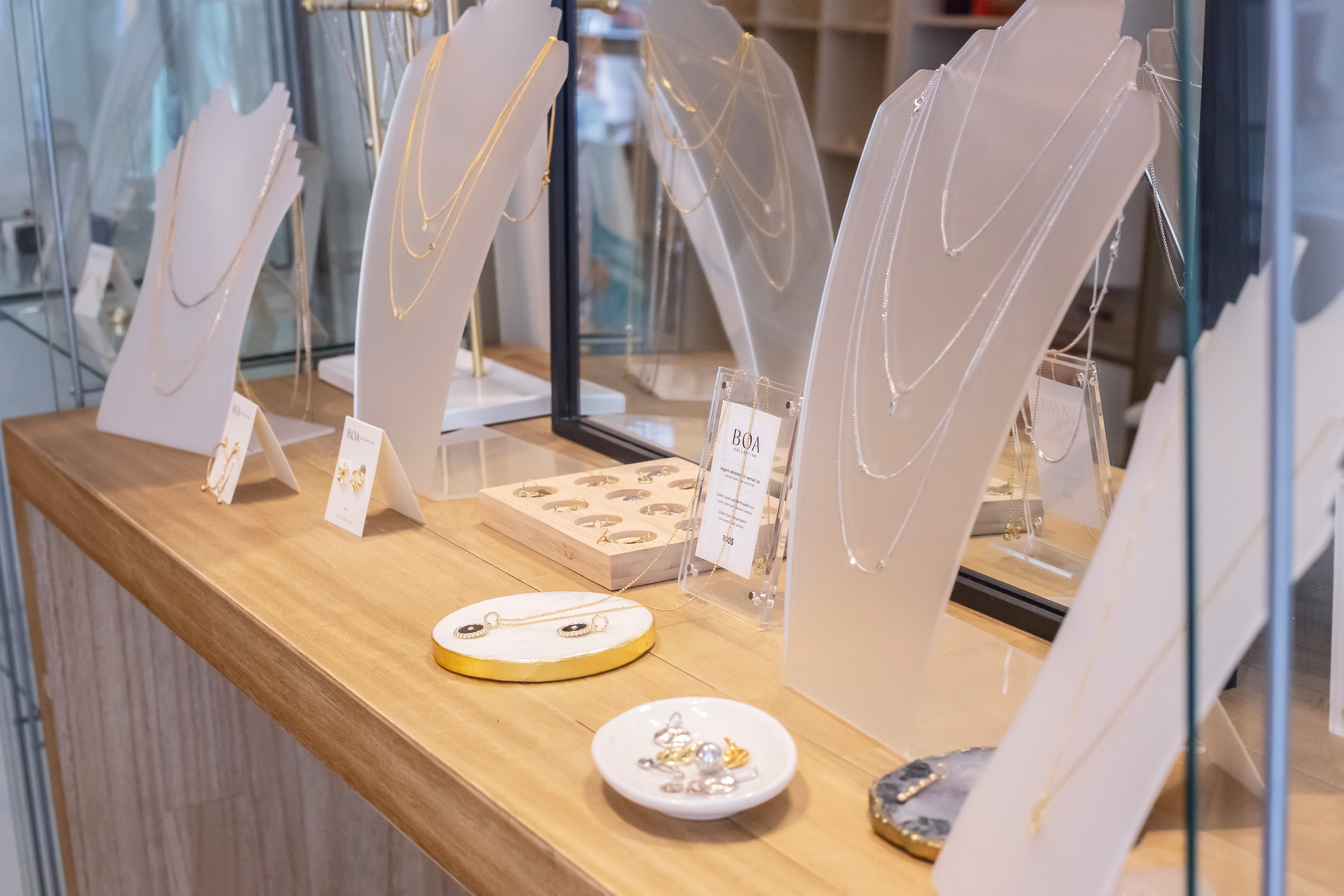 THE PRODUCTS
Chosen with care and passion for exclusivity, quality and mostly to make you feel good and happy.
You will find sustainable jewelry, scarves, handbags, hats, organic body products and candles from various well
known brand such as BKIND, MOODGIE, SAVON FRAIS, BRIDLEWOOD…
It is the perfect place to find a great gift for yourself or for others.
We love to share our treasures.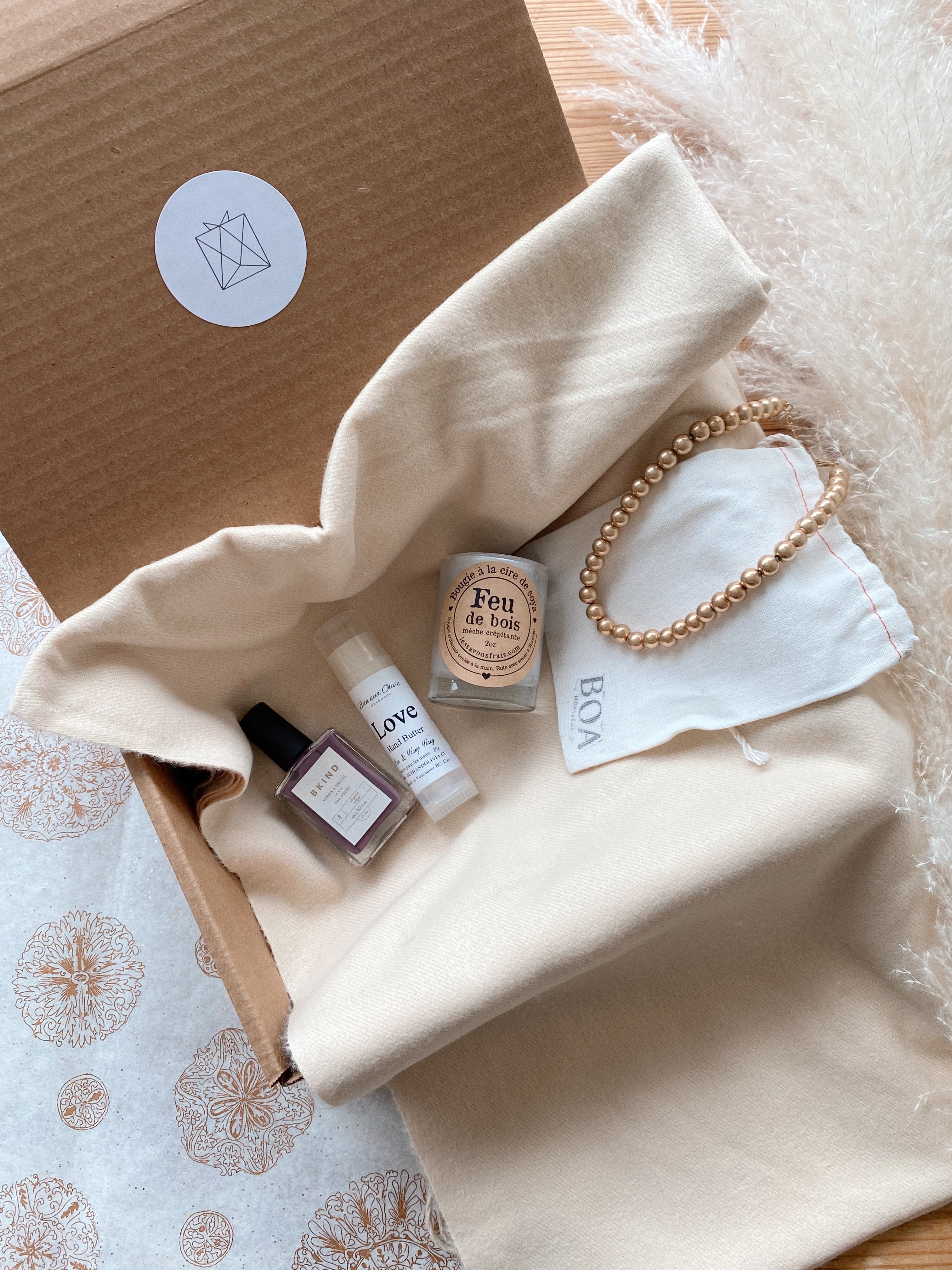 Boîte à Luxe
It is also in this fabulous boutique of Villeray neighborhood that your Boîte à Luxe is prepared and packaged every month… visit our website www.maboitealuxe.com to get your monthly surprise box.